The Fall of Ventaris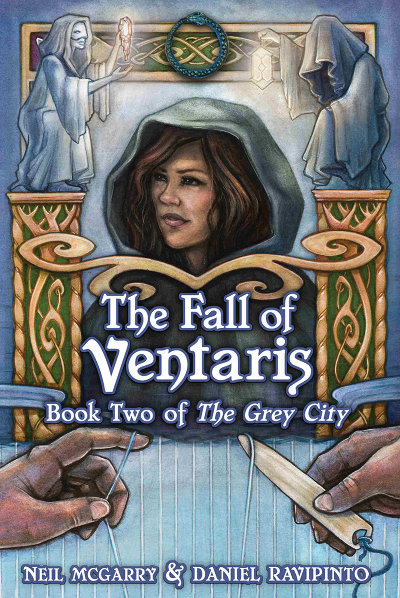 We're proud to announce the release of the second book of the redoubtable Duchess' adventures, Book Two of The Grey City: The Fall of Ventaris.
We're also incredibly pleased to announce that Kirkus Reviews has just given Ventaris a starred review, which they reserve for "books of remarkable merit."
"The authors, through their powerful portrayals of strong-willed characters, skillfully examine and confront issues of race, class, gender and sexual orientation in a way that's rarely, if ever, done in medieval fantasy...a thrilling story of thievery and self-discovery."
Click here to read the full review.