The Fall of Ventaris Named to Kirkus' Best of 2013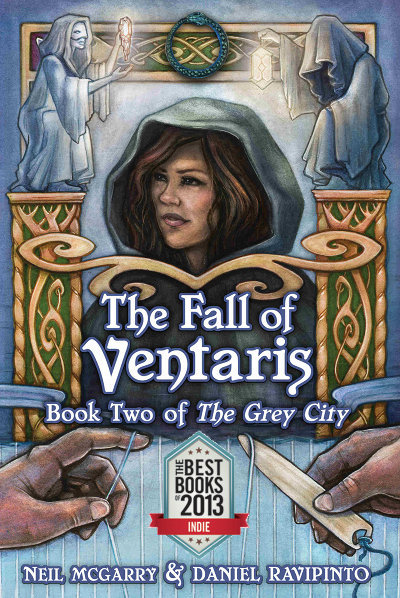 We're delighted to announce that the second book of The Grey City, The Fall of Ventaris, has been named to Kirkus' Best of 2013.
Kirkus Reviews gave Ventaris a starred review, which they reserve for "books of remarkable merit."
"The authors, through their powerful portrayals of strong-willed characters, skillfully examine and confront issues of race, class, gender and sexual orientation in a way that's rarely, if ever, done in medieval fantasy...a thrilling story of thievery and self-discovery."
Click here to read the full review.